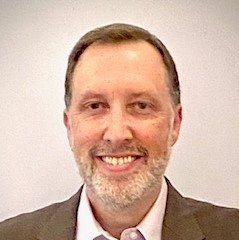 I have thirty years of experience helping to transform library services, taking a human-centered approach and a focus on creating value and positive experiences for people and communities, while fostering healthy, equitable, and effective organizational climates. As a library advocate on local, state, and national levels, I work with EveryLibrary to provide coaching and political consulting to librarians, boards, associations, and library supporters to develop effective messaging, build community support, and successfully advocate for library funding. (See Full Resume)
Services
Customized Consulting and Staff Development
Strategic Planning, Communication, and Advocacy
Working Effectively with Boards and Friends Groups
Customized Staff Days and Keynotes to Meet Your Needs
Personal and Executive Coaching
Identify strategic choices
Anchored in your Organization's Shared Values: The immutable principles that guide and frame your path
Committed to Equitable and Sustainable Outcomes: Focused on co-creating real, impactful, and observable differences we make in people's lives
Inspired Experiences: Intentional not only about results, but about the emotional emotional quality of their interactions with the Library
Flexible Roadmap: An approach that is designed to work and be adaptable to a world where rapid and unpredictable change is the new normal
My Approach: Grounded in Emotional Intelligence and Real World Strategic Thinking
As a leader, advocate, coach, speaker, facilitator, curriculum designer, and mentor my focus is on helping people and groups realize their potential through greater mindfulness, self-awareness, and emotionally intelligent, strategic action. I help people and teams expand their states of resourcefulness (i.e. our perceptions of available options and strategies), and foster the development of emotionally intelligent thought, speech, and action which leads to positive and enriching results.
Experience and Professional Involvement
EXECUTIVE MANAGEMENT
As Executive Director of the Salt Lake City Public Library, an urban library system comprised of a 240 thousand square foot downtown flagship location and seven busy community branches, I was responsible for financial management, identifying and implementing operational efficiencies, and evaluating library programs and processes. My responsibilities also included maintaining productive intergovernmental and community relations, strategic planning, promoting team-building, creating positive employee relations, planning and budgeting for all operational needs, and implementation of appropriate technologies in a public library environment.
STRATEGIC/POLITICAL CONSULTING AND ADVOCACY
I also offer my time pro bono serving on the Board of Directors of EveryLibrary, a 501(c)(4)  nonprofit social welfare organization rooted in the values of access, inclusiveness, and empowerment and chartered to build nationwide support for libraries everywhere. EveryLibrary is the first and only national organization dedicated exclusively to supporting community organization and political advocacy and action, at a local level to create, renew, and protect public funding for libraries of all types. We provide both tactical and operational support to local voter awareness campaigns, offer seed and sustaining monies to local ballot committees and PACs, as well as conduct direct voter advocacy in support of library taxing, bonding, and referendum.
COACHING
I have been providing formal and informal executive and personal coaching services since July, 2006.  I was trained by a former President of the NJ Coaches Association through an federal grant administered by the New Jersey State Library.
If you are interested in learning more about coaching, or think you may find value in being coached, check out my coaching page, or get in touch with me.
LEADERSHIP AND STAFF DEVELOPMENT
My professional activities have included Chairing and co-facilitating the American Library Association's Emerging Leaders program from 2009-2011 and serving as a planner/facilitator since its inception in 2006-2007. I have done a three year stint as Secretary for ALA's Learning Round Table (LearnRT), where I also served as membership chair and webmaster.  I developed the Round Table's first blog, a collaborative blog that addressed continuing education and staff development.  On the state level I have served as Chair and Co-Chair of the Utah Library Association's Advocacy Committee, Chair of the New Jersey Library Association's Professional Development Committee, and have collaborated and worked on numerous state and regional committees and projects. On a regional level, I helped to found a local Toastmasters Chapter, and served two terms as President and two terms as Vice-President.
I am also a very experienced speaker, known for giving inspirational keynotes and highly engaging workshops. I  helped create and subsequently served multiple terms as President and Vice-President of a Toastmasters chapter for librarians. I'd be happy to talk to other librarians who are interested in setting up their own local chapter
I believe that in any moment, each of us can choose to connect with our own vision for a preferred future and take responsibility for getting into action and exerting influence to achieve the desired goal. I also believe that leadership is grounded in both social emotional intelligence, and effective leaders are deeply self-aware, authentic, and honest, and have the courage to act. I have a deep respect for the power of strong visions, healthy systems, and organizational cultures to align energies towards a positive goal.
I have been involved with library leadership, developing curricula, designing institutes, and serving formally and informally as a mentor and coach for over 20 years. Some highlights of my work in leadership include:
In 2013, 2016, 2019, and 2022 I co-designed and co-facilitated a blended (online and in-person) leadership institute for the Oklahoma Library Association.  This Institute was developed and facilitated with Dr. Sharon Morris of the Colorado State Library. This highly experiential Institute was built around the principles of Emotional and Social Intelligence.
2007-2011: I served on the Emerging Leaders Planning Committee, a select committee which is charged with instituting the Emerging Leaders program, securing funding, creating a sustainable structure and planning future programs.
In 2004 I participated in (and helped plan) the New Jersey Library Leadership Academy.
In 2001 I was selected to attend a "recall" session of the Leadership Institute at Snowbird.
In 1998 I had the honor of attending the Leadership Institute at Snowbird.
BROAD EXPERIENCE IN LIBRARIES AND GOVERNMENT
As a member of executive management teams over the past 25 years I have experience guiding the overall direction, growth, strategic planning, and organizational cultures of five institutions. I have experience working at all levels of government including municipal, county, federal, as well as working in nonprofit and corporate roles.
Most recently I served as the Executive Director of the Salt Lake City Public Library, where I shepherded the passage of a historic budget increase, while simultaneously eliminating late fees which were an inequitable barrier to service. Previously, I served as the Associate Director for Public Services for the Salt Lake County Library where I oversaw eighteen branch libraries, a jail library, system-wide reference and information services, programming, and outreach.
Prior to my position with Salt Lake County Library, I served as the Associate Director at the Princeton Public Library where I was involved in managing all aspects of the library's day-to-day operations including collection development, technical services, coordination of services to children, teens and adults, and oversight of information technology.
In my previous role as Assistant Director and Program Manager of the South Jersey Regional Library Cooperative, I oversaw professional development for staff at over 630 libraries across South Jersey, and helped to create and grow numerous regional and statewide initiatives including a collaborative audiobook consortium, the installation of wireless Internet in more than 60 pubic libraries, and the creation and management of QandANJ.org, New Jersey's 24/7 virtual reference service –the first 24/7 collaborative virtual reference service in the United States. Additionally, I was responsible for vendor relations and the negotiation of  collaborative purchasing of electronic databases and services and statewide materials delivery for hundreds of libraries.
In addition to leadership, continuing education, and staff development, I have always focused on the quality of our customer experiences and the power of "library as place". These interests and ideas are often informed by my experience working at Nordstrom.  Sometimes I write about these and other topics at my blog.  I have written about advocacy, as well as learning and staff development on the alalearning.org blog that I co-founded. (It is now defunct, but posts are archived here.)   I also co-founded and was a lead author of the Library Garden blog.
Full Resume
For more information please see my full resume.